Spring has Sprung – Has your Well?
Brown's Drilling Now offers Well Evaluations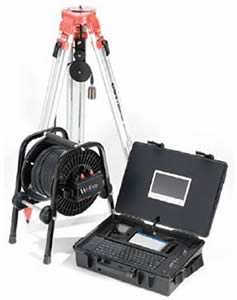 Simply put, if a well is not pumping out the water at the force you think it should, or after all this rain, it should have more water in it but doesn't, then you might have trouble in the well. Using a camera, the professionals from Brown's Drilling will inspect the well for collapsed casings, holes breaks, offset and plugged perforations. Then Repair the Damage. In the long run what would have been extremly costly due to guess work becomes a wise investment. Know your well. When the job is finished the recording is saved for future references. For more Details and to schedule an evaluation, call our office 512-303-WELL(9355), or email us
NEW WELLS
5 year warranty on all Major Components:
Pump
Pipe
Wire
Pressure Tank
Duramac Pump Tanks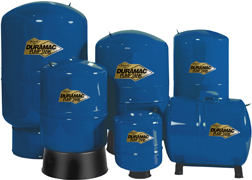 Diaphragm Pump Tanks
Pressure to 100 PSI
Sizes 2 thru 119 gallons
Free Standing and In-line Models
Air Charge Valve
Designer Finish
Durable Butyl Diaphragm
Plastic Lining
Tank Construction
Submersible Pumps

Stainless Steel-4″23000 submersibles offer peak capacity performance in 5, 7, 10, 13, and 18 GPM models. All four inch submersibles are supplied with grounded leads meeting the National Electrical Code (N.E.C.) specifications.
One piece replacement cartridge – easier to service for minimal down-time
Powered by NEMA approved stainless steel motors with built-in lightning protection
3 Wire single phase models include pump, motor, 48″ leads, control box and check valve.
2 Wire single phase models include pump, motor, 48″ leads and check valve.
3 Wire three phase models include pump, motor 48″ leads, magnetic starter, heaters and check valve.