ANNOUNCING OUR NEWEST SERVICES
We're please to announce our newest services. If you'd like more information,
contact us
or call our office at 512-303-9355 and we'll be happy to assist.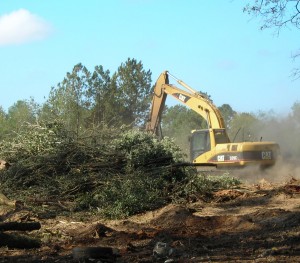 Septic systems
Metal buildings including Barnddominiums
Driveways/culverts
Roads and lot clearing
Water and electrical lines
Mobile home and shop pads
General dirt work
Worried About Water Access "Off The Grid" Or In Emergencies? Our Hand Operated Water Pump Is Your Solution!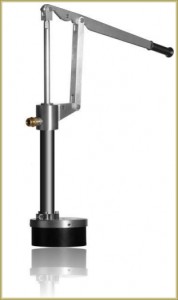 Whether you're looking to add a backup source for drawing water from your well in case of emergency or you want to use this as your primary means of obtaining water, we can set it up for you. Remember the days when a pump like this was only useful for drawing water to a bucket or trough? No more! This pump is capable of pumping water into your pressurized plumbing system or irrigation system, at depths of up to 350 feet, and at a rate of up to 5 gallons per minute.
» Can add a solar powered motor!
» Freeze proof
» Can be converted to a motorized pump
» Holds prime for months
» Complies with the Safe Drinking Water Act
» Fits easily alongside most submersible pumps
» Made with lead-free stainless steel and aluminum
Want More Energy Efficiency for Your Submersible Pump?
One of our highly popular options is the Variable Speed Drive controller for your existing well pump. These controllers are much cheaper to run and due to the way they operate, last substantially longer than the traditional single-speed controllers. This is yet another green option for your home or ranch water needs.
Rainwater Collection? Well? Hybrid?
THE CHOICE IS YOURS
Become independent and manage your own water source and treatment.
Many of our customers are becoming more independent of large water suppliers and taking on a greener lifestyle by managing their own water supply and what processes they use to treat their water. No more extensive amounts of Chlorine, or Floride in their water. They are able to eliminate hard water build up that damage pipes and faucets by selecting water treatment systems designed with green technology. By harvesting rainwater, or digging a well, or both; our customers bnefit from the green that stays in their pockets and knowing they are in control. Interested? Complete the Free Rainwater Collection Quote and one of our experts will help you make the best decision for your lifestyle.
Get off the grid and go GREEN – CONTACT US using the form below for a FREE site analysis.
One of our experts will determine your needs, your available water resources and calculate your options. Whether you want to harvest rainwater to water the garden or livestock, or drill a well, or do both a complete analysis will be done, and your questions answered.
Until then, look through our site to learn more about
water wells
,
rainwater collection
and
treatment systems
; the possibilities are endless.
Well Evaluations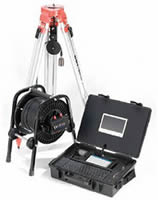 Using a camera, the professionals from Brown's Drilling will inspect the well for collapsed casings, holes breaks, offset and plugged perforations.
For more Details and/or to schedule an evaluation, call 512-303-WELL(9355), or email us using the form above.
Brown's Drilling also offers components and treatment systems for existing water systems, including city or local water suppliers. Stop making trips to the hardware stores and refill stations, fill out the FREE Quote form and have our experts in the field determine what your water system requires so the water you drink, cook and bath in; smells, taste and is pure as humanly possible. Interested in a rainwater collection system?
Company Profile
Our company offers a full range of water services including drilling of new wells, reconditioning of existing wells, installing pump systems and water treatment equipment, windmills and solar pumping systems. Contact Us for info on any of our products or services.
History
Brown's Water Works was established in 1942 by C. H. Brown and has four generations of experience (more than all of our competitors combined!) Donald P. Brown took over after C. H. and ran the business until 1989 when Sam and Jamie Brown took the helm and relocated from Dilley TX to the Bastrop area in 1996. Sam's boys Cody and Casey are now in charge of the field work while Sam runs the business, meets with new clients and makes sure everything gets done.